A few days ago Siobhan wrote about 'Mega Monday' or 'Cyber Monday' as it is also known. It is said to be the busiest online shopping day of the year, and is a web version of 'black Friday' (which sees shoppers go wild over the best deals, often leading to mini riots and people fighting over things they don't really need).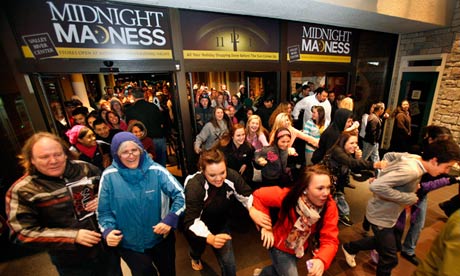 Basically its a massive consumerfest, but on the internet and a lot more tame. It was actually the busiest internet shopping day in the UK, ever.
So, what happened?
The best way of investigating an event like 'Cyber Monday' is to look at the figures. Here are a few of the best;
UK shoppers made a whopping 112 million visits to online retail sites. Staggering when you consider the fact that the entire population of the UK is 62 million.
This number of visits represents a huge 32% increase in activity when compared to the same day last year. I though we are in the early stages of a triple dip recession?
There was a similar increase in US sales, which were up 30 % on last year.
Amazon, Ebay and Argos were the major winners, with 30% of all UK retail visits. Hopefully Amazon will start paying tax now – they were the overall winner,with 12.2% of the visits.
18% of shoppers were using a mobile device.
Of the shopping that was done on mobile devices, 90.5% was on an iPad. This tells you just how much Apple dominates the tablet market.
Conclusion –  a lot of people bought a lot of stuff.